Pilates Wunda Chair
Instructor Course
Dive into the world of Pilates Wunda Chair at Tirisula Yoga Pilates in Singapore and become a certified instructor. Elevate your fitness journey with expert-led courses, and unlock opportunities to teach in our studio. Ride the Pilates wave to a stronger, healthier you and a rewarding career as a Pilates Wunda Chair instructor
Embark on a transformative journey into the world of Pilates with our comprehensive Wunda Chair Certification course. This program is designed for fitness enthusiasts, Pilates instructors, and health professionals who are eager to deepen their understanding of the Wunda Chair apparatus and elevate their expertise in Pilates instruction.
Pilates Wunda Chair Course Pre-requisites:
Participants should hold a foundational Pilates Reformer or Pilates Matwork certification or have equivalent experience in Pilates instruction.
Alternatively, you can enroll in our comprehensive online on-demand Pilates Matwork Instructor Course if certification is not yet obtained.
Course Highlights:
Fundamentals of Wunda Chair Technique:
    Gain a thorough understanding of the principles behind the Wunda Chair and its role in Pilates.
    Learn the fundamental exercises and how to adapt them for clients with varying fitness levels.
    Build a repertoire for the Wunda Chair class
Anatomy and Biomechanics:
    Explore the anatomy and biomechanics related to Wunda Chair exercises.
    Understand how to tailor exercises to accommodate individual needs and address specific client goals.
Programming and Progressions:
    Develop comprehensive class sequences and programming for diverse clientele.
    Master the art of creating progressive and challenging Wunda Chair workouts.
Cueing and Communication:
    Hone your cueing skills to effectively guide clients through Wunda Chair exercises.
    Enhance verbal and tactile communication for a more impactful teaching experience.
Client Assessment:
    Learn how to conduct client assessments specific to the Wunda Chair.
    Develop the ability to design personalized programs based on individual fitness levels and objectives.
Safety and Modifications:
    Prioritize client safety by understanding proper form and alignment.
    Explore modifications to accommodate injuries, limitations, or special considerations.
Integration into Group Classes:
    Discover strategies for seamlessly integrating Wunda Chair exercises into group Pilates/Yoga classes.
    Develop creative and engaging class formats for a dynamic group fitness experience.
Certification Requirements:
Upon successful completion of the Pilates Wunda Chair Certification course, participants will be assessed through practical and theoretical evaluations. Certification will be awarded to those who demonstrate a comprehensive understanding of Wunda Chair techniques and principles.
Who Should Attend:
 Pilates Instructors
 Fitness/Yoga Professionals
 Health and Wellness Enthusiasts
What is expected of the student?
To be familiar with the Pilates Wunda Chair Repertoire and application of Pilates principles
Ability to modify and create variations to suit different fitness levels and body types
Perform and execute the Pilates Wunda Chair exercises with precision
Create lesson plans for various themes and population
Teach a class with confidence, with clear cueing and corrections
Examination:
Practical Exam: The examiner will give you a list of 10 exercises to perform. (70% to pass)
Teaching Exam: Teach a Pilates Wunda Chair class with flair and confidence 
Course Duration
3 days of course + 1 day of exam (3 hrs daily, total 12 hrs)
Complete 20hrs of teaching your friends/family
Complete 20hrs of Pilates Wunda Chair practice (at our studio, other studios or at home if you have Pilates Wunda Chair. Fees does not include the 20 classes in our studio. Ask us for a special trainee rate!)
20hrs of lesson planning and preparation of class
Total 72hrs
To obtain the Certification, follow these steps:
Complete the required hours as listed above and email us the recorded logsheets.
Pass all 2 sections of the exam as listed above.

If you didn't pass a section, a re-exam is available at SGD75 per section.
Course Fee:
Standard fees: SGD 1350 
Early bird fees: SGD 1150  (Sign up at least 8 weeks in advance)
Full payment is required upon registration. Course fee excludes fees for attending group classes, studio rental for self practice/teaching practice.
Jan 2024
@ Paya Lebar studio
Sat & Sun (3 to 6pm)
Course days: 6, 7, 13 Jan 2024
Exam: To be arranged
Spots available
Apr 2024
@ Paya Lebar studio
Sat & Sun (3 to 6pm)
Course days: 6, 7, 13 Apr 2024
Exam: To be arranged
Spots available
Jun 2024
@ Paya Lebar studio
Sat & Sun (3 to 6pm)
Course days: 1, 2, 8 Jun 2024
Exam: To be arranged
Spots available
Each batch is limited to 8 pax only. 
Other dates:
If you have a group of 4 or more, we can arrange a preferred date just for you. Contact us via WhatsApp or message us below. Let's get start
Join us in mastering the art of Pilates instruction with the Wunda Chair and enhance your ability to guide clients toward their fitness goals. Elevate your expertise and bring a new dimension to your Pilates practice!
How to register?
Fill in the form and read through the terms and conditions. 
Make full payment by Paynow. (UEN: 202008557M, WSA Pte Ltd) Please indicate your name in the reference field and save a screenshot. 
Upload the screenshot, tick the acceptance box and click on "Submit Registration".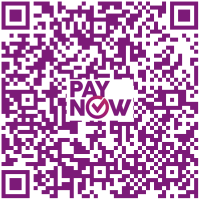 Registration Form:
Pilates Wunda Chair Instructor Course (SG)