Yin Yoga Instructor Training For EveryOne
Yin yoga stretches and targets both our deep connective tissues between the muscles, and the fascia throughout the body. The aim is to increase circulation in the joints and improve flexibility as the poses stretch and exercise the bone and joint areas. It also helps us to regulate our body's flow of energy.
Everyone should do Yin Yoga!!!
Sign up now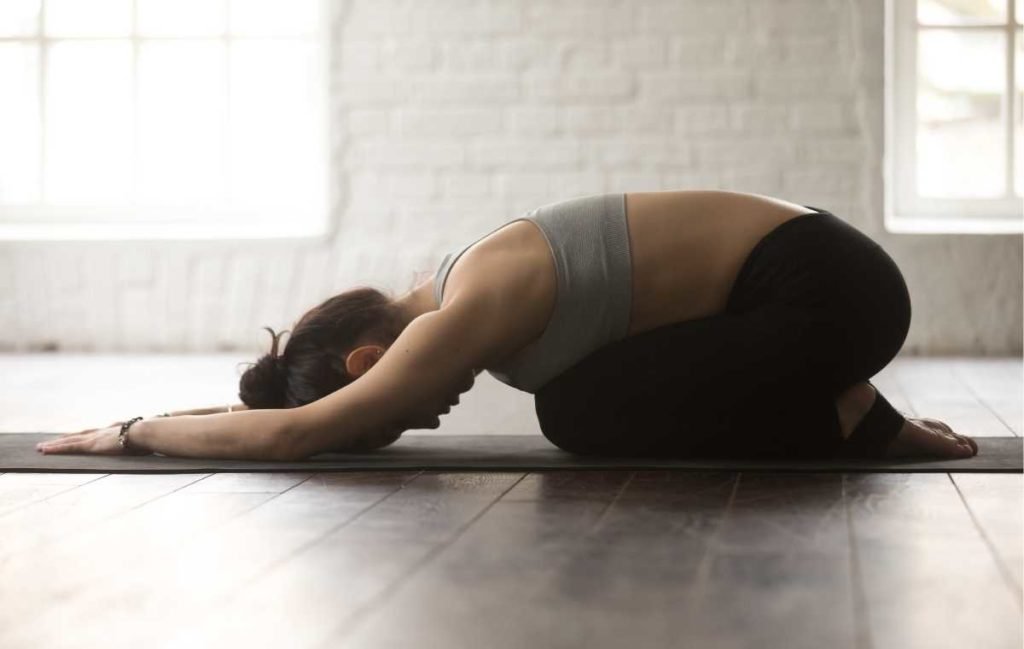 It's the
Simplest
Easiest,
Most Responsible
thing we can do for ourselves.
Anyone can do this!! Enroll now to get the Most Insanely!! priced program from us.
Yin Yoga posture practice (1.5hrs)
Livestream (online) guided full yin yoga class with breathing, meditation practice and relaxation by our Best Master Trainers.
Theory classes (1.5hrs)
1.5hrs online live-streamed theory session with our Fabulous Master Trainers, accompanied with guided breathing and meditation practice with the support of videos, apps and other teaching aids to make you proficient to become the
Best You Can Be!!
E-manual, app and Video Learning (1hr)
Learning through on-demand videos, links and other resources at your own pace with no hurry, relaxed and carefully paced.
Homework (1hr)
We teach you how to :
Formulate Lesson Plans
Verbalising Teaching Cues
Fine Tune Teaching Methodology
You are also guided to start your own online business with practical tips and tools from our experienced Master Trainers.
What makes our Tirisula Yin Yoga programme so unique?
Excellent Teaching Strategies
Best Career Opportunities
Clear and Concise Methodologies
Ideal and Real World Alignments
Excellent Verbal Cues
Complete Guidance on Teaching Online
The Remarkable Standards!! of guidance will make you stand out in the Teaching Career !!
Sign up now
What You will learn in Yin Yoga Teacher Training?
Practical
Around 25 yoga postures
Modifications and variations of the postures.
Proper way to get in and out of the poses
Use of props
Yogic breathing
Mudras
Meditation techniques
Yoga Nidra (relaxation)
Theory: Yoga Philosophy, Anatomy and physiology
What is Yoga
History of Yoga and Yin Yoga
8 limbs of Yoga
Mantra
Chakras
Basic body systems such as skeletal, muscular related to Yin Yoga practice
Movement terminology
Joints and connective tissues
Nervous system
Applications of anatomy to Yoga practice

Teaching methodology
How to teach a beginners, intermediate and multi-level class
How to write lesson plans
Instructional cues
Asana adjustments
Asana alignment
Yin Yoga Teacher Training is designed for
Keen on understanding simple techniques for simple postures
Seeking a yoga career in current challenging times
Fitness professionals with no formal yoga certification
Everyone else. Start making a career
What is the Criteria to be a Part of Yin Yoga Teacher Training?
Absolutely NONE
All can learn and become who they want to be
Why You Should Choose Tirisula Yoga?
Over 30 years experience in Teacher Training
Learn thru experiential rather than academic
Master Trainers are the disciples of the very Best In India with 20yrs experience
Sign up now
Fees and duration
Course fees: SGD 679 (Register online)
SGD 599 for Tirisula graduates
Duration: 5 days, 5 hrs daily
What does the fee of Yoga Course include?
The fees include the course fee, e-manual, exam fee and e-certificate
Refer to our terms and conditions for postponement and cancellation policy.
Prices are non-negotiable.
What it takes to obtain the certificate?
Complete homework assigned by Master Trainer.
Pass the theory exam (multiple choice questions) – at least 60%.
After the 5 days course, arrange at your own time to teach your friends or family members (10 hours) and submit a 20min video recording.

How to register?
Register online. Simply scroll down to the schedule below, select the schedule you wish to enrol and click on the button.
How can you pay your fees?
Online Registration – all major credit cards accepted
Bank Transfer (email us for account details)*
*For international students, if payment is made via international telegraphic transfer, bank charges has to be borne by the sender
*Please leave us a message (below) for more details regarding bank transfer.
Venue
Online (Livestream)
Schedule and timing
For your convenience, we have 2 different schedules for you to choose from:
Weekday batch:
Mon to Fri 9:30am to 12:30pm (3 hrs guided livestream) + any 2 hrs (self-study and homework)
Weekend batch:
Sat & Sun 9:30am to 12:30pm (3 hrs guided livestream) + any 2 hrs (self-study and homework)
Timing indicated is Singapore time (+8 GMT)
Please drop us a message below if you have any questions!