200 Hr Yoga Teacher Training
200 Hr Yoga Teacher Training (Ashtanga, Hatha, Vinyasa Flow) | Singapore, Vietnam, Australia, Malaysia, Indonesia, Thailand, USA, International
Committed to quality
The Tirisula Yoga 200 Hr Yoga Teacher Training programme, held primarily in Singapore, is one of a kind in the world. We take in students from all walks of life, guide them through techniques, styles and theories to enable them to practice safely and teach their future students confidently. Students will practice asanas (yoga postures) and variations (about 100 of them), and learn their Sanskrit names and origins. These standards are not compromised and are maintained across all batches.  There are no exams because we believe Yoga is a Journey and everyone will have their own "A-Ha" times.   You learn at your own pace and space.
Better career opportunities
Graduates of our 200 Hr Yoga Teacher Training programme generally get to command a higher starting salary or private class fees due top standards set by Tirisula Yoga Master trainers. Our graduates are viewed as premium teachers in the industry, inspiring students with attention to detail, proper alignment and steady breath patterns.

What is covered?
Who should do it?
Those who are keen on understanding their postural alignments
Those who are keen to teach yoga / pursue a yoga career

Those who want to get an in-depth understanding of the science and philosophy of yoga
Fitness professionals who do not have a formal yoga certification
For anyone who wants to learn Yoga properly
Requirements:
None at all
No need for minimum 6 months or 1 year of practice
No maximum or minimum weight or height
All participants are welcome. Beginners are encouraged to join our group classes before attending the 200hrs Yoga Teacher Training Course.
All can be taught
If you have any medical conditions, please email us to consult our Master Teachers prior to registration.
Why join the programme at Tirisula Yoga?
We are the longest and one of the earliest to start the internationally recognised 200hr, 300hr and 500hr yoga teacher training programmes in Singapore.
Our Master Trainers do not conduct any normal classes so that they are not in competition with our graduates.
Our Master Trainers are constantly doing research on the various yoga techniques for meditation, yoga therapy for diseases, yoga for different groups of people
We guarantee improvement
All our teachers are all professionals and insured with Professional liability insurance.
Students of any background can enroll in our programs, even those without any prior experience in the practice of Yoga.
Duration:
20 days

a) Weekday (Mon to Fri), 7.30am – 1:30pm

b) Weekend (Sat & Sun), 7.30am – 1:30pm

Self-study/assignment: 40 hours
Group Project Work: 20 hours
Practicum :20 hours

Total: 200 hours
Fees:
These are the course fees in Singapore. Course fees in other countries may differ slightly
Early bird (Register 8 weeks before the start date of the course): SGD 3600
Standard fees: SGD 3900
The fees include course fee, manuals, one-time exam fees and certificate
The fees exclude accommodation, food, additional reference books, Yoga alliance registration fees
All fees paid are non-refundable
Re-exam fees are at SGD 150 per segment

Payment mode:
Online/Paypal via the button above

Bank Transfer
Walk-in:

Nets
Cheque
Credit card (Visa or Mastercard only, not AMEX)
For walk-in payment, please make an appointment with us beforehand.
For international students, payment can be made via International telegraphic transfer instead of Paypal (Please note that bank charges has to be borne by the participants.)
Please email us at info@tirisulayoga.com for more details regarding bank transfer.
Recommended books to read: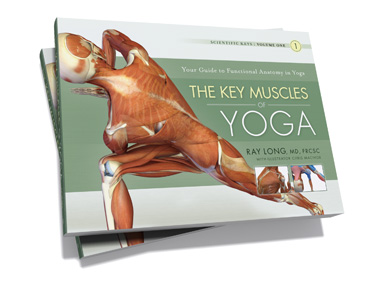 We use this book for discussion in our anatomy classes. Click to buy.
This book offers a scientific approach to understanding the practice of hatha yoga. Through four-color, three-dimensional illustrations of major muscles, tendons, and ligaments, Ray Long describes the practice and benefits of hatha yoga. Specific anatomical and physiological descriptions highlight the agonist, antagonist, and synergist muscles that come into play with each pose. Volume I of the series describes the key muscles of hatha yoga and how they are utilized. From beginners to experts, this book will become a constant companion.
Other reference books that we encourage students to read are:
Light on Yoga by BKS Iyengar
Asana Pranayama Mudra Bandha by Swami Satyananda Saraswati
You can buy it online at Yogafixe.com or walk in to our studio to browse before buying.