200 Hr Hot Yoga Teacher Training
200 Hr Hot Flow Yoga Teacher Training (Yoga Alliance, RYT 200 certification level)
Want to become a Hot Yoga teacher? Well, you don't have to be 'hot' to do that. As a 200 Hr Hot Flow Yoga Teacher Training participant at Tirisula Yoga, you will get the best of both worlds. Hot Yoga in Singapore tends more towards a fitness oriented, modern practice of hot yoga poses, and often neglect the holistic practice including pranayama, meditation and the Yogic way of life. Here in Tirisula Yoga, we break down the Hot Yoga Teacher training into 2 parts, firstly, a Hot Yoga Flow sequence and secondly, the theory of traditional, ancient Yoga teachings like philosophy and scientific anatomy and physiology classes.
Who should do it?
Practitioners who want to teach hot yoga
For those who want to know the in-depth understandings of Yogic theory
Fitness professionals who wants a formal yoga certification
For anyone who just loves Hot Yoga and sweat!
What you will learn?
About 40 Hot Yoga poses
Hot Flow sequence
Alignment, benefits, precautions and contraindications of every pose
How to give instructions for the hot yoga poses
Teaching methodology
Relaxation and Yoga nidra
Pranayama
Mudra
Bandha
Meditation techniques
Sanskrit terms and pronounciation
Yogic philosophy: Chakra, 3 gunas, karma, 3 bodies, kundalini and nadi etc
Food and nutrition
Anatomy and physiology on muscular system, skeletal system, cardiovascular system, nervous system, endocrine system, digestive system, endocrine system.
Application on Yoga practices
Why join the programme at Tirisula Yoga?
Learn from the most established and experienced Yoga Teacher Training School in Singapore
Learn from the best Yoga Master Trainers, Master Paalu and Satya
Learn from the school which has the most number of Yoga Teacher Training batches in Singapore
After 200 Hr Hot Yoga Teacher Training Course, you can continue another 300hrs (which is called the 500hrs Yoga TTC course) to upgrade
Join our Tirisula Yoga Teachers network
Opportunity to teach our Yoga classes and rent our studio
Duration:
Course (Practical, Theory and Teaching), including exam:

30 days of 5.5 hours daily = 165 hours

Project Work / Assignment: 20 hours
Practicum (After assessment): 20 hours

Total: 205 hours
Requirements:
None at all. Participants with medical condition need to get clearance from the doctor.
No need for minimum 6 months or 1 year of practice
No maximum or minimum weight or height 
All participants are welcome
All can be taught
What to bring:
Yoga Mat
Water
Towel for practice / yoga mat towel
Writing materials
Change of clothes + shower stuff + towel
Assessment:
At the end of the Tirisula Yoga 200 Hr Hot Flow Teacher Training Course, students have to go through an assessment. The assessment is divided into 4 sections:
Practical (150 marks)
Teaching (150 marks)
Theory (100 marks)
Project and Conduct (100 marks)
Total: 500 marks
Students have to get at least minimum of 60% for each section and 60% for the overall aggregate to pass. If not, students will have to sit for a re-assessment with the next batch. Re-exam fees is for each section is SGD 150.
Fees:
Early bird (Register 8 weeks before the start date of the course): SGD 3,900 
Standard fees: SGD 4,200
The fees include course fee, manuals, one-time exam fees, one-time certification fees.
The fees exclude accommodation, food, additional reference books, Yoga alliance registration fees.
 

Payment mode:
Online/Paypal via the button above
Walk-in:

Cash/cash deposit
Credit card (Visa or Mastercard) 
NETS – Enjoy

SGD 60

rebate on retail products (valid on the same day of registration only)

Note: Please check if your account has sufficient funds before coming down to make NETS payment
For walk-in payment, please make an appointment with us beforehand. 
Cheque/Bank Transfer

Cheque – payable to "TIRISULA YOGA LLP". Drop it in at any UOB bank or mail it over to: 
Tirisula Yoga, 80B Arab Street, Singapore 199777
Internet bank transfer / cash deposit account details:
Cheque / Cash / Bank Transfer

Bank
: UOB Current Account
Name
: Tirisula Yoga LLP
Account no.
: 383-301-407-0
Contact no.
: 85715701 / 90098889
For international students, payment can be made via International telegraphic transfer. (Please note that bank charges has to be borne by the participants.)
International Telegraphic transfer

Bank
: UOB (United Overseas Bank) Current Account
Name
: Tirisula Yoga LLP
Account no.
: 383-301-407-0
Bank Code
: 7375
Branch Code
: 311
Swift Code
: UOVBSGSG
Address of Bank
: Blk 231 Bain Street #01-29 Bras Basah Complex Singapore 180231
Recommended books to read: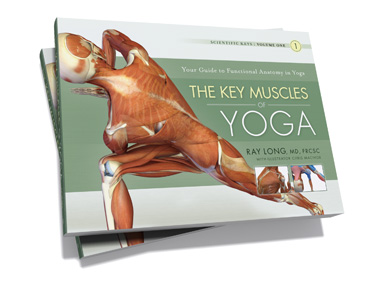 We use this book to discuss the topic on Skeletal and Muscular System in the anatomy class. Click to buy.
This book offers a scientific approach to understanding the practice of hatha yoga. Through four-color, three-dimensional illustrations of major muscles, tendons, and ligaments, Ray Long describes the practice and benefits of hatha yoga. Specific anatomical and physiological descriptions highlight the agonist, antagonist, and synergist muscles that come into play with each pose. Volume I of the series describes the key muscles of hatha yoga and how they are utilized. From beginners to experts, this book will become a constant companion.
Any questions, please email us at info@tirisulayoga.com